We are your partner to move anywhere in S.E.Q
The Company To Call For Affordable Furniture Removals Throughout The Greater Brisbane Region.
We are ready to help you.
We are a professional Moving Company.
Established in the northern suburbs of Brisbane in 1989, Northside Removals now has over 25 years of experience in removal services. We have helped hundreds of families throughout QLD to move quickly and efficiently, without spending too much. After all, we want to take away the hassle from the moving experience so that you can sit back, relax, and focus on enjoying your new home!
Contact us today for a free quote on (07) 3882 0777
WHY CHOOSE OUR TEAM OF REMOVALISTS?
Incredible Support for You
Our fleet of 11 specialised trucks and our staff of dedicated professional house removalists in North Brisbane will help make your move efficient and stress-free. We are happy to assist with challenging or unusual moving projects. In addition to furniture and boxed belongings, we can also provide removals for pianos, artworks, sporting equipment and more! As one of north Brisbane's premier removal services, you can trust us to transport your belongings safely and efficiently.
If you're moving to a smaller place or don't need to bring everything with you, we also offer affordable and flexible storage options, both short term and long term. Just ask for an all-inclusive quote when you call.
Still wondering why you should choose us for your home removals?
Here at Northside Removals, we aim to provide our clients with a total range of removalist services that are affordable, effective and highly professional. No matter how big or small the job may be, our team can take care of every detail to ensure your furniture and cherished possessions get to their intended location on time and in perfect condition.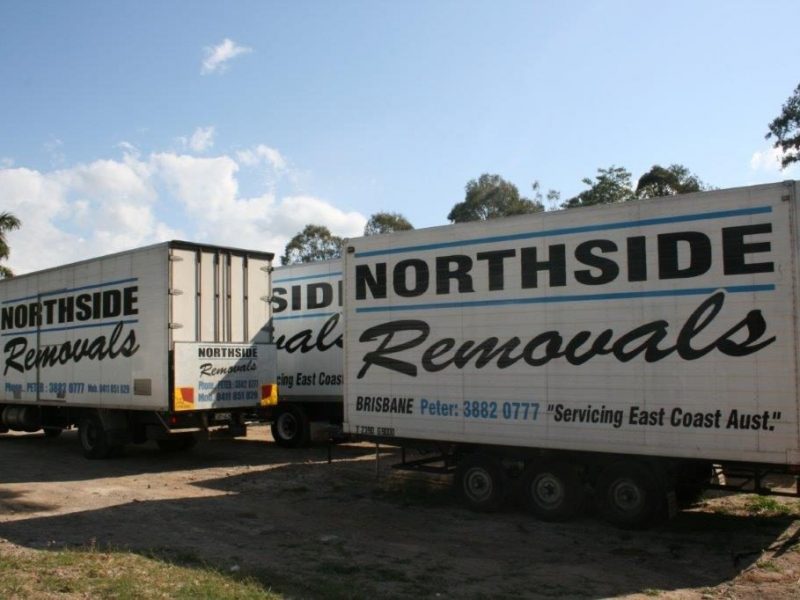 Fast, friendly, and efficient service!
Take a look at some of the quality services we offer
Affordable House Removalists That Don't Compromise On Professionalism
All trucks are equipped with trolleys, pads, straps and tools to ensure a positive moving experience. We don't cut corners when dealing with your belongings; it is our aim to ensure that getting affordable furniture removals service in Brisbane's Northside doesn't cost you more in the long run.
Whilst our team of professional removalists are based in North Brisbane, we service all over South East Queensland and beyond with confidence. Many of our 150+ removals per week are also Northern Rivers NSW, Gympie and Fraser Coast, Bundaberg region, North and South Burnett, Darling Downs, South West and also parts of Central Queensland.
Get Your Free Quote Today
Really impressed with the speed and care and intel ligence of these guys. This part of the move was almost fun and I knew everything was in excellent hands. Thank you so much!
Fantastic! 11 Matt & Paul were lovely, helpful & efficient. Thankyou so much for making the move so easy for me. A++
Matt and Steve did a great job moving my stuff! They were both very friendly and professional. I would def nitely use them again'. ! No issues at all!